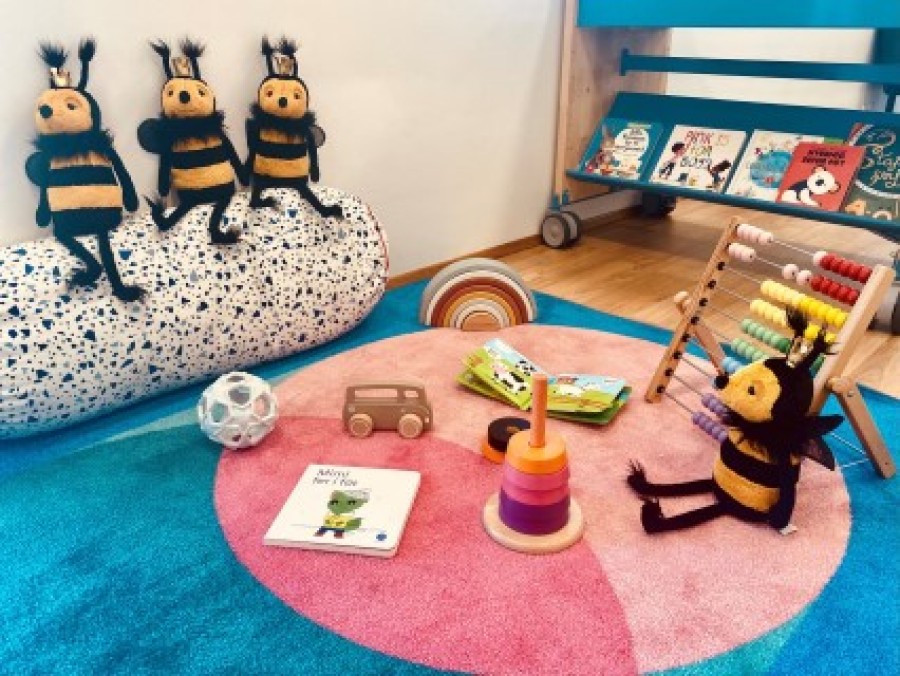 Úlfarsárdalur Children's Department
At Úlfarsárdalur library the children's department is nice and cozy and all children are welcome. For the youngest ones the most fun part is to play and meet their peers on the upper floor, but on the lower floor the older kids will find something to their liking. YA is on the upper floor in the library's main space. If you feel like there's something missing from the library's holdings, please let us know by sending us a suggestion. 
At the library we offer a various programme for families, workshops, family mornings and library introduction for groups. 
There is a diaper-changing station in the toilets, on both floors. 
Further information: 
Vala Björg Valsdóttir, librarian
vala.bjorg.valsdottir@reykjavik.is