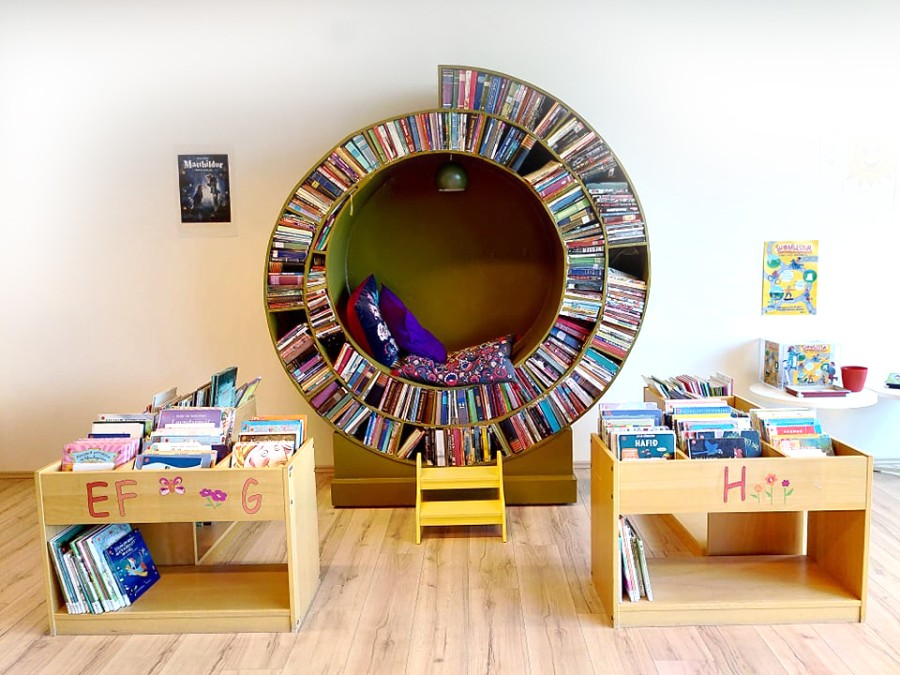 Spöngin Children's Department
The children's department at Spöngin offers a great selection of books, audiobooks, films, and music for the youngest generations. We have books in Icelandic, English and Polish. Children's book in various other languages can be found in our other libraries or reserved to pick up at Spöngin, check out this overview of languages available at our libraries.
Children can play with our many stuffed animals, games, puzzles, toy cars, and other fun things. We have a box full of infant and early development toys, which guests can enjoy during family time held at the library once a week.  
We have chairs and a table for children and a high chair for the youngest. The children can also dive into our big building blocks. On special occasions we bring out our costume chest so that the children can transform themselves into different creatures! 
We have a baby changing station in our bathroom. 
Let's not forget about the parents! Of course the library also has books, newspapers, music, and films for parents, and the coffee pot is always on.