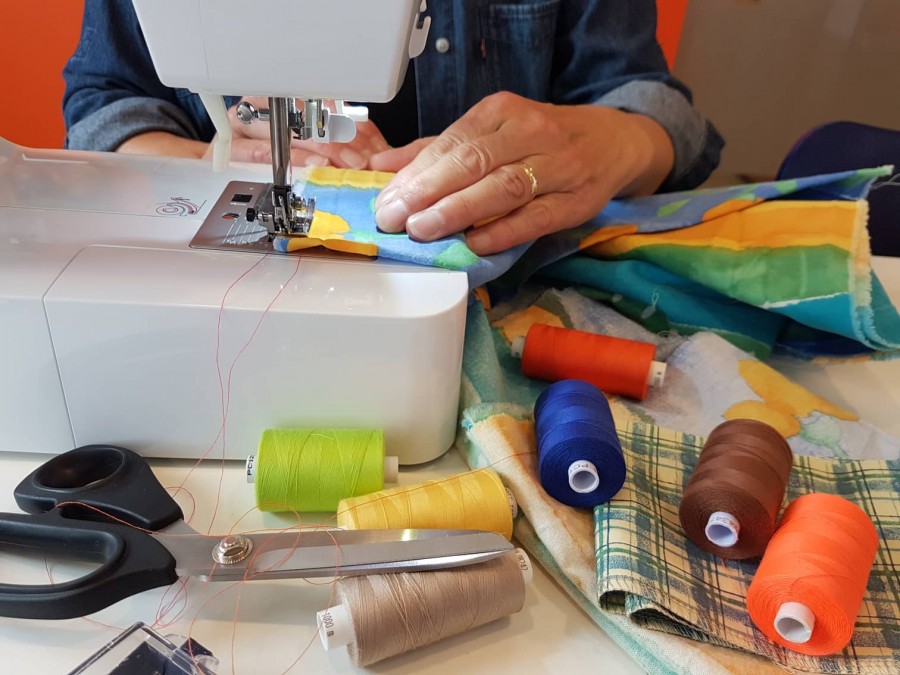 The Sewing Corner
The sewing corner at the Árbær library is a fun place to create patterns, sew, and mend. We have two traditional sewing machines and one overlock machine. Those who want to use the sewing machines are expected to be mostly self-sufficient, as we don't offer any particular assistance with sewing.
The Reykjavik City Library participates in the Árpoki project in collaboration with the Kvenfélag Árbæjarsóknar associationÁrbær parish women's association, the Árbær service centre, and the Hraunbær community centre. The focus of the project is on sewing shopping bags that get distributed at the library, the Árbær swimming pool, and other locations in the neighbourhood where there's a need for them. Patterns and fabric to create the bags will be available at the library. Similar projects, in which people meet up and sew bags under the Boomerang Bags brand, have been underway around the country.  
We hope that guests will embrace the new sewing corner.
For more info contact:
Katrín Guðmundsdóttir
katrin.gudmundsdottir@reykjavik.is
tel. +354 411 6250